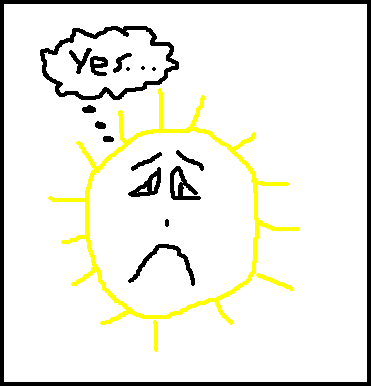 Cheers <3,

KP
---
Needs Your Bank Info
Posts: 2400
Joined: Mon Nov 12, 2007 5:55 pm
Location: The 92% of New York that's considered "Upstate"
Aw. I bet he wishes he was a binary star. Though you're just as likely to get a stupid "friend" that bothers you both, like Proxima Centauri.
according to the swear filter, kvn8907 wrote:Too bad the sort of get togethers I go to are generally too polite to use the term "fork"
PonderThis wrote:Watch it, slydon, I think he's just trying to butter you up.
---
Site Admin
Posts: 11928
Joined: Thu Feb 02, 2006 6:26 pm
Location: Dallas
Contact:
Hot girls probably don't want to be near him because he has a bad case of "the planets".
---
Impresses the Females
Posts: 7547
Joined: Wed Oct 18, 2006 11:29 am
Location: I, Frankenstein;Bride of Frankenstein;Son of Frankenstein; Young Frankenstein;Bikini Frankenstein
Contact:
Awwww...simple and quite effective.
"I want potential romantic and/or sexual prospects to be vaguely reminded of John Wayne Gacy when they see me."
---
Needs Your Bank Info
Posts: 3525
Joined: Wed Oct 05, 2005 6:42 pm
Location: Canada, eh?
Contact:
Roffle!
James wrote:I honestly have no idea whether I'm more fruity or plural.
ntw3001 wrote:Is the tattoooed black sperm squirming out of my mouth, or am I sensually nibbling its tail? I don't remember my 21st birthday party.
---
---
---
Who is online
Users browsing this forum: No registered users and 9 guests