Site Admin
Posts: 11928
Joined: Thu Feb 02, 2006 6:26 pm
Location: Dallas
Contact: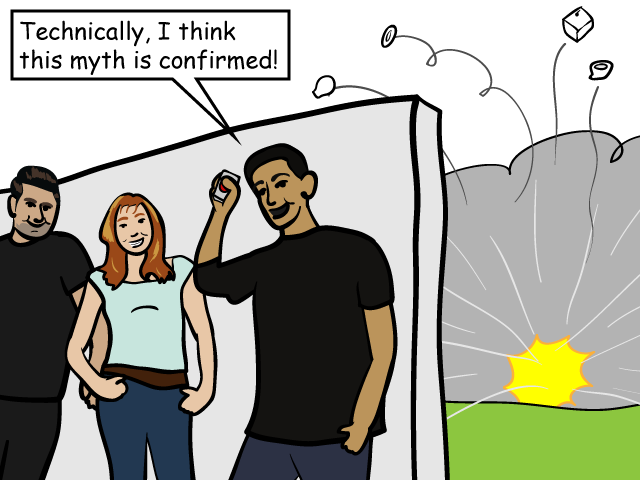 This is a badplantmommy subject line. Thx, bpm!
---
Apparently Still Unemployed
Posts: 929
Joined: Sat Sep 01, 2007 5:18 am
Location: 275ft above sea level
I'm pretty sure this comic could serve as boilerplate summary for each Mythbusters episode.
---
But look whose toilet it was!
ntw3001 wrote:you can't get raped if you always say yes
---
Needs Your Bank Info
Posts: 2686
Joined: Tue Mar 21, 2006 12:57 am
Location: Fort Mitchell, KY, USA
Contact:
They left debris? That's less explosive than they usually do.
James wrote:While writing this post I've been gripped by a growing concern that it's nothing more than incredibly tedious navel-gazing. But hey, this is the Internet.
---
Needs Your Bank Info
Posts: 3525
Joined: Wed Oct 05, 2005 6:42 pm
Location: Canada, eh?
Contact:
Ohohoho!
James wrote:I honestly have no idea whether I'm more fruity or plural.
ntw3001 wrote:Is the tattoooed black sperm squirming out of my mouth, or am I sensually nibbling its tail? I don't remember my 21st birthday party.
---
Makes LOLCATS
Posts: 580
Joined: Fri Nov 25, 2005 11:11 pm
Location: The OC, CA
LOL! I liked the first comic, but also loved that Toilet Woman showed up too.
Caller I.D. takes all the fun out of prank phone calls.
---
---
---
---
---
Who is online
Users browsing this forum: No registered users and 2 guests