Apparently Still Unemployed
Posts: 928
Joined: Sat Sep 01, 2007 5:18 am
Location: 275ft above sea level
Veepa would like to bring you this motivational message: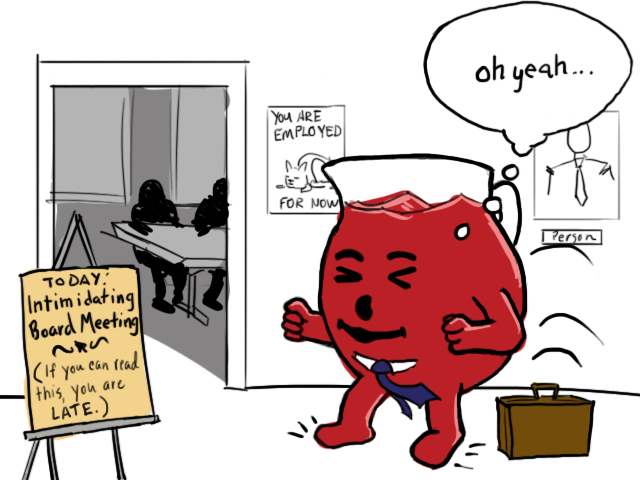 ---
Pays Too Much For Car Insurance
Posts: 4499
Joined: Sun May 13, 2007 3:51 am
Location: La-la land
yes, let us all take a moment to recognize the contributions Person made for our company...
ntw3001 wrote:Sass has to come from the heart, not from the shirt.
traubster wrote:I find it irritating whenever I walk through a cemetery and there's not one gravestone that reads something like, "We're all grateful that he's dead. Sorry if he owed you money."
---
REQUIRES YOUR ATTENTION
Posts: 1458
Joined: Wed Nov 29, 2006 2:54 am
Location: Pennsyltucky
Contact:
I'm laughing harder at the wall decorations too... especially "You are employed, for now"

And you're darn right that's an intimidating board meeting... the President and CEO both appear to fiendish dark shadow-spectres!!!!
You can lead a horse to water, but you can't make him eat a salami sandwich.

We now return you to your regularly scheduled CIA intra-cranial broadcasts
---
---
Who is online
Users browsing this forum: No registered users and 1 guest