Apparently Still Unemployed
Posts: 928
Joined: Sat Sep 01, 2007 5:18 am
Location: 275ft above sea level
A diabloneic subject if I ever read one.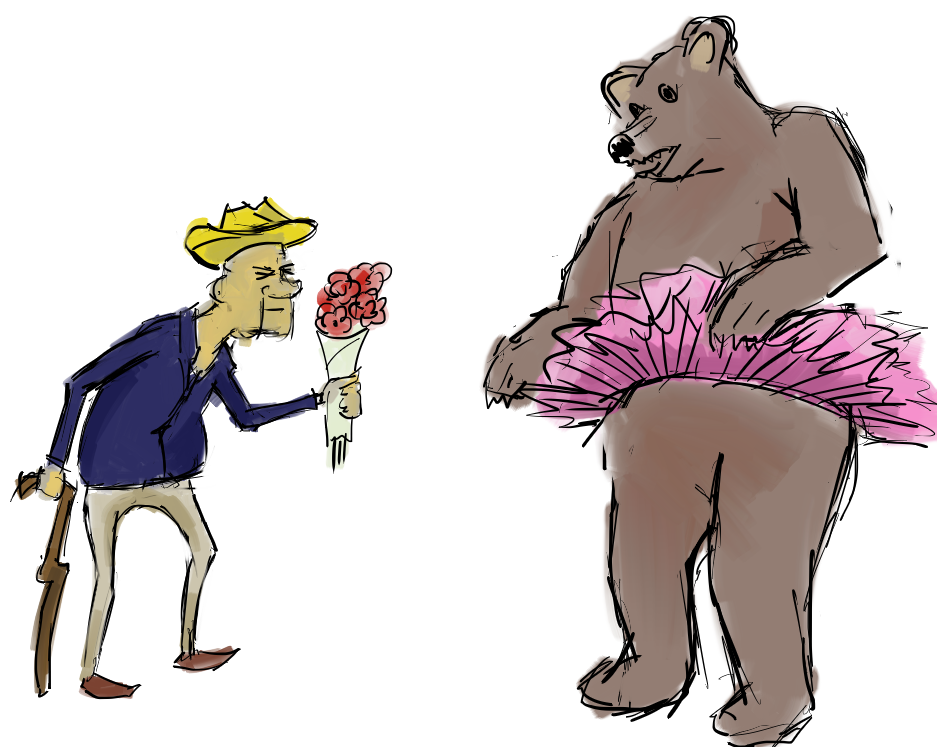 ---
Impresses the Females
Posts: 7546
Joined: Wed Oct 18, 2006 11:29 am
Location: I, Frankenstein;Bride of Frankenstein;Son of Frankenstein; Young Frankenstein;Bikini Frankenstein
Contact:
Hahahaha...unexpected too!
"I want potential romantic and/or sexual prospects to be vaguely reminded of John Wayne Gacy when they see me."
---
REQUIRES YOUR ATTENTION
Posts: 1984
Joined: Fri Sep 08, 2006 12:16 am
Location: Dangerously close to Bachmann country
Contact:
Hahaha!
Third date and he does not realize I am bear.
---
Site Admin
Posts: 11926
Joined: Thu Feb 02, 2006 6:26 pm
Location: Dallas
Contact:
---
REQUIRES YOUR ATTENTION
Posts: 1458
Joined: Wed Nov 29, 2006 2:54 am
Location: Pennsyltucky
Contact:
By George, I think he's got it!
You can lead a horse to water, but you can't make him eat a salami sandwich.

We now return you to your regularly scheduled CIA intra-cranial broadcasts
---
Pays Too Much For Car Insurance
Posts: 4345
Joined: Tue Nov 14, 2006 10:46 pm
Location: 34° 13' 41.72", -85° 9' 46.92"
Hey, the bear from Madagascar 3!
This post not intended to diagnose, treat, cure, or prevent any disease. If numbness or tingling persists for more than an hour after reading, please consult a physician.
---
REQUIRES YOUR ATTENTION
Posts: 1136
Joined: Sun Jan 28, 2007 11:15 am
Location: QLD, Australia
---
---
Who is online
Users browsing this forum: No registered users and 1 guest