Impresses the Females
Posts: 6148
Joined: Fri Sep 30, 2005 1:24 am
Location: Ottawa, Canada
Contact:
Line from EJ.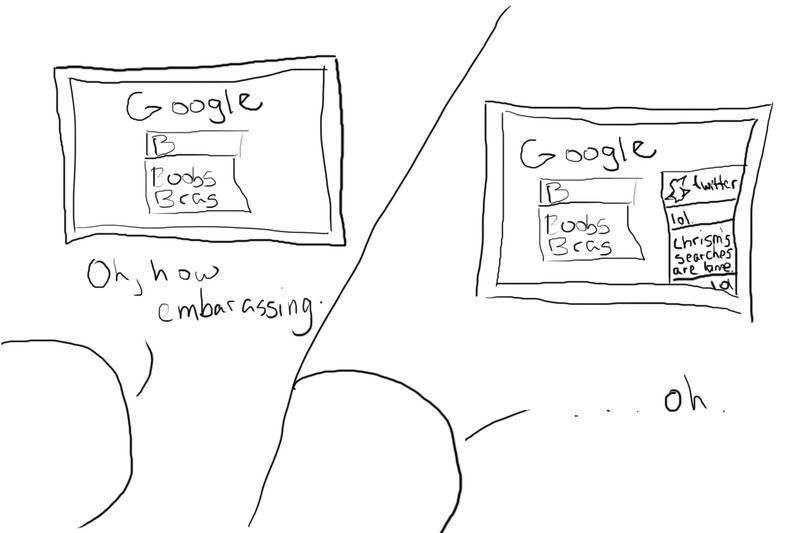 Veepa wrote:Very wise words, Master Tiny Legs.
---
Pays Too Much For Car Insurance
Posts: 4506
Joined: Sun May 13, 2007 3:51 am
Location: La-la land
too much Spamusement in your history, methinks
ntw3001 wrote:Sass has to come from the heart, not from the shirt.
traubster wrote:I find it irritating whenever I walk through a cemetery and there's not one gravestone that reads something like, "We're all grateful that he's dead. Sorry if he owed you money."
---
Pays Too Much For Car Insurance
Posts: 5213
Joined: Sat May 13, 2006 3:24 pm
Location: Stoke, England
I found that quite funny.
---
REQUIRES YOUR ATTENTION
Posts: 1984
Joined: Fri Sep 08, 2006 12:16 am
Location: Dangerously close to Bachmann country
Contact:
google auto-complete is kind of disturbing sometimes
---
Needs Your Bank Info
Posts: 3434
Joined: Mon Nov 27, 2006 7:50 pm
Location: Florida
Contact:
Even Tweets don't make sense anymore!
---
---
---
Who is online
Users browsing this forum: No registered users and 1 guest