Loofah
Glass pigs don't shatter if you melt them, if you know what I mean.
EvilJekyll
IanC
Master welder thinks how to break open a piggybank.
Judas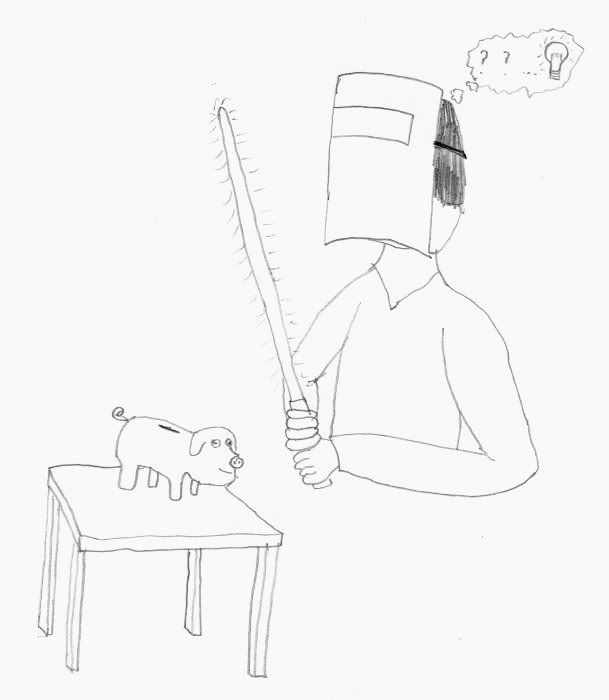 Quetz
If I cut open this piggy bank with my saw, maybe it'll get me enough money to buy more light bulbs, ellipses, and question marks.
Fanelian
Chrismachine
Clearly, my life savings must be spent on lightbulbs. I already had the lightbulb plant, the lightbulb T-shirt... Yes, I must be absolutely FLOATING in lightbulbs.
Bink
Jvcc
Edward Lightbulbhands found heaven to be everything he'd hoped for; there were light bulbs everywhere.
Ponder
James
Tearfully smiling goth puts on a lightshow at the Pearly Gates, but nobody's around to see it. St Peter pretends he's not in.
MysticalDescent
ntw
There are angels above the Pearly Gates. Beneath them there is Snape. He is playing with fireworks! His hands are plungers. Two layers beneath this lies a woman, face down. She has grey hair and a white dress, and is long.
Null
Skimba
People died. They also read books, and ate and made way over done Dr. Who references. This, all before blowing the high-heck out of the gates to Manta-Ray heaven.
Blasphemy