The search function is worth poopcakes (it pretty much omits any meaningful search terms), so if a topic like this already exists, I'm sorry about that.
There's this nifty tool called the
Video Game Name Generator
. It generates TONS of silly, funny and epic game titles and I was thinking that they don't just make great games - they make great comics too!
So here's my suggestion: let's draw stuff based on the names we get from that generator!
To kick it off:
Charlie Brown's Bingo Armageddon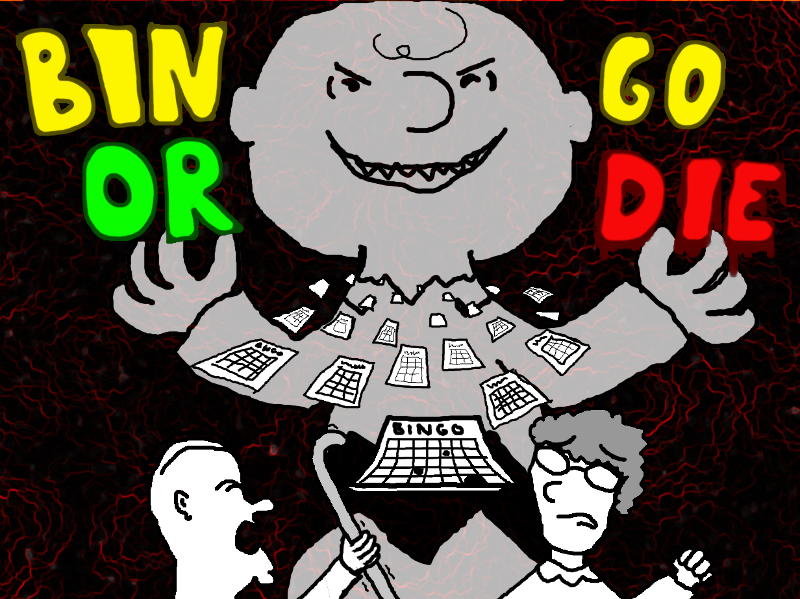 (Click for bigger version)
Man, that took me ages to make. But the hard work paid off!
...I just realized this should probably have gone into We're Totally Artists.